FIRM
Staff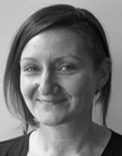 Crystal M. Hanley
Architectural Designer
EXPERIENCE
Crystal Hanley brings to JHPA a well-rounded background in architectural technology, design and conservation with experience in a variety of international heritage projects.
Ms. Hanley's interest in built heritage began with the Carleton Immersive Media Studio (CIMS) in Ottawa, Canada where she worked extensively collaborating on the BIM documentation of Canada's three parliament buildings as part of their respective rehabilitation projects.
Prior to joining JHPA Ms. Hanley worked as a consultant for the Getty Conservation Institute where she travelled to Kuño Tambo, Peru to provide a thorough condition assessment of the original wall paintings of a 16th-century adobe church. She later worked with the Getty in Los Angeles providing documentation of the wall paintings of an archaeological site in Herculaneum, Italy. Ms. Hanley also worked with the Welfare Association of Jerusalem providing photogrammetric surveying of a commercial street outside of the Old City as well as at the Chapel of Ascension pilgrimage site.
In 2016, Ms. Hanley earned her advanced master degree from the Raymond Lemaire International Centre for Conservation in Belgium. Her keen interest in the ability of adaptive re-use initiatives to drive conservation practices led Ms. Hanley to Santiago de Cuba where she focused her thesis research. The research involved a case study of an abandoned industrial heritage site and how the community could benefit, both socially and economically, from a sensitive and innovative architectural intervention.
EDUCATION
2016

MSc. Conservation of Monuments and Sites, Raymond Lemaire International Centre for Conservation, KU Leuven – Belgium
2013

B. Architecture, Carleton University – Ottawa, Canada
2006

Diploma in Architectural Technology, Fanshawe College – London, Canada