FIRM
Staff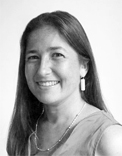 Cory Trembath Rouillard, AIA, LEED AP
Associate Partner
EXPERIENCE
Cory Rouillard brings to JHPA her solid background of many years of experience in historic preservation architecture, both as a licensed architect and as an architectural conservator. Her award-winning work has included the restoration of significant historical buildings, new construction in a historic context, and work in a diverse array of unusual circumstances, including relocating entire buildings and reassembling buildings from previously disassembled components. Ms. Rouillard consistently approaches projects from a holistic sense, providing the utmost respect for the historic fabric and intent while making sensitive interventions for contemporary uses and requirements. In her role at JHPA, Ms. Rouillard is responsible for directing architectural and historic preservation projects for the firm.
Ms. Rouillard started her career as an architect working in a preservation context, honing her architectural skills and sensibilities through the rigorous observation, care, and creativity required in resolving the unique challenges of the most historically sensitive projects of multiple scales, typologies, and time periods. She has expanded and refined her technical expertise through her more recent role as an architectural conservator.
Her past design and construction projects include: the relocation and restoration of Hamilton Grange National Memorial in New York; the restoration of the Basilica of the Assumption in Baltimore, MD; the re-erection of Yin Yu Tang in Salem, MA; the adaptive reuse of St. Elizabeths West Campus in Washington, DC; and the restoration of the Susan B. Anthony House in Rochester, NY. Existing conditions, feasibility and historic structures reports include: the New York Yacht Club, Fort Wood (Statue of Liberty National Memorial), and Congregation Rodeph Sholom, all in New York; and the New York State Inebriate Asylum in Binghamton, NY.
Ms. Rouillard has a special interest in fostering the critical importance of preservation in the holistic sustainability of our built environment. She is a Co-Chair of the Association for Preservation Technology's Technical Committee on Sustainable Preservation, and since 2011 has served as the Chair of the Committee's Online Sustainable Conservation Assistance Resource (OSCAR) Focus Group.
EDUCATION
2002

B. Architecture, Rensselaer Polytechnic Institute

2000

B.S.

Building Science, Rensselaer Polytechnic Institute

1999

Guest Student, Eidgenössische Technische Hochschule Zürich
ACTIVE REGISTRATION
2009

Architectural Registration, New York

2009

LEED

Accredited Professional

2014
2014

Architectural Registration, New Jersey

2015

Architectural Registration, Connecticut