PROJECTS
Historic Preservation Consulting
Willets Farmhouse
Fort Totten, Queens NY, 2012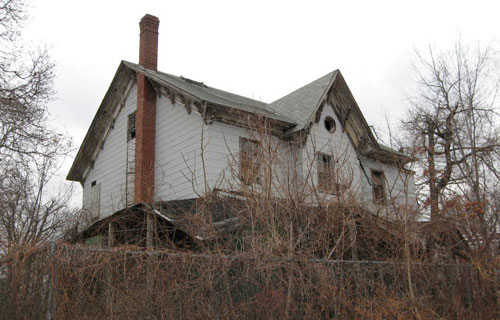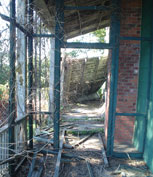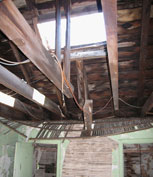 The Willets Farmhouse was built in the Greek Revival style in 1829, when the surrounding land was acquired by Charles Willets. Fort Totten was subsequently developed in the mid-19th Century by the U.S. Army to protect the water access adjacent to Willets Point, during which time the house was moved to its present location. The house was expanded and remodeled in the Gothic Revival style in 1867.
The Army subdivided the house in the 20th Century to provide officer housing, and several additions and alterations obscured much of the original detailing. When the federal government deeded the property to the City of New York, the house had been vacant, vandalized, and deteriorating for many years.
In 2007, the New York City Department of Parks and Recreation hired JHPA to conduct an architectural and structural survey and produce a Condition Assessment report. In addition, JHPA produced a set of Construction Documents to stabilize the building, salvage the remaining details that dated to its original 1829 construction and 1867 alteration, and remove inappropriate accretions.
With stabilization and future plans for adaptive reuse, the house will continue to be an important contributing resource in the Fort Totten Historic District as well as a testament to the early development of the borough of Queens and the City of New York.