FIRM
Staff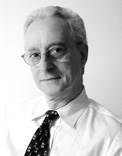 Robert Motzkin
Director of Architecture Emeritus
RETIREMENT ANNOUNCEMENT
Bud Motzkin has been a career-long 47 year member of Jan Pokorny's firm. During that time he was given increasing responsibilities for design and implementation of many of the firm's high-profile architectural projects as well as the preparation of numerous master plans and feasibility studies. In recent years, as the senior member of the firm, Bud has been the "go to" person for his knowledge, experience, and direction.
On October 28th, 2014 Bud retired as the Director of Architecture of Jan Hird Pokorny Architects, PC and a principal of Jan Hird Pokorny Associates, Inc. After that date, Bud remains as a consultant emeritus to the firm on an as-needed basis to deal with client needs and other remaining firm obligations. Administrative tasks which Bud has handled in the past have been turned over to other long-term, experienced members of the firm who are already well-versed in its operations. Richard Pieper and Michael Devonshire remain as principals of Jan Hird Pokorny Associates, Inc.
EXPERIENCE
Robert Motzkin, in his 47 years with the firm, has served as Principal Architect and Director for many of its major commissions and is currently directing several architectural and planning projects. He shows marked versatility as a highly skilled architect, planner, interior designer and coordinator of staff and consultants. Mr. Motzkin has extensive experience dealing with private and corporate clients, public agencies, and the construction industry. As Director of Architecture, he is responsible for all planning and architectural design direction for the firm.
Among the varied projects Mr. Motzkin has directed are the restoration of the Schermerhorn Row Block in the South Street Seaport; the Taipei Railway Improvement Plan; master planning and design for four new museums; and design of four new low-rise, multi-family housing projects for the New York State Urban Development Corporation.
Mr. Motzkin's recent experience includes a restoration/adaptive use design for the Basement and First Floor Public spaces of the New York State Capitol, design of a new Housing Authority Police Precinct prototype in Brooklyn, restoration and upgrading of facilities for the Brooklyn Historical Society, a new National Lighthouse Museum complex in Staten Island, design of a new Maintenance Facility in Central Park, the rehabilitation/restoration of the Plainfield Railroad Station complex in New Jersey, and a master site plan for Chesterwood Estate & Museum, a National Trust site. He has been involved in several international projects including planning/restoration studies for two castle complexes in the Czech Republic and restoration of the historic AIG office building in Shanghai, China. Mr. Motzkin has also served as architect for more than fifty private residential projects in the New York metropolitan area and beyond.
He was a recipient for the AIA Lebrun Fellowship and NIAE Hirons Prize, both awarded for excellence in design.
EDUCATION
1975

M.S.

City and Regional Planning, Pratt Institute

1967

M.S.

Architecture, Columbia University

1966

B. Architecture, Pennsylvania State University
ACTIVE REGISTRATION
1971

Architectural Registration, New York

1975
1999

Architectural Registration, New Jersey

2005

Architectural Registration, Connecticut

2011

Architectural Registration, Massachusetts