PROJECTS
Restoration
Poe Cottage
Bronx NY, 2011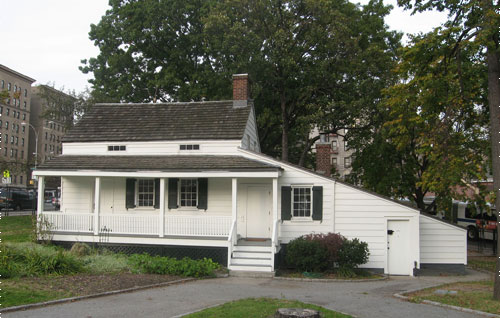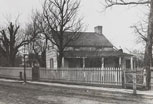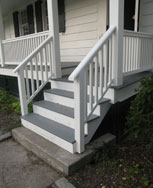 The Poe Cottage in Poe Park in the Kingsbridge Road section of the Bronx is a New York City Landmark, operated by the Bronx Historical Society and maintained by New York City Department of Parks and Recreation. Edgar Allen Poe occupied the house for several years in the 1840s and wrote some of his most significant works there; it is also the site of his young wife's tragic death from tuberculosis. Though it sits close to its original location, the house was moved twice during the development of the Bronx, and restored in the 1920s. However, years of deferred maintenance compounded damage sustained during the moves, and in 2006 the City began a project to fully restore the structure.
JHPA served as the preservation architecture subconsultant to Rogers Marvel Associates (RMA), who was hired by the City for the project as part of a term contract. JHPA performed all survey and documentation and completed all design for the project, producing a comprehensive restoration scope intended to remedy several major issues with the building. JHPA assisted RMA in Construction Administration services and worked closely with Robert Silman Associates to minimize the impact of significant structural repairs. Aside from a complete exterior renovation, all interiors were restored and large portions of the original wood structural frame were rebuilt.
The project was opened to the public in the fall of 2011, and subsequently won a Lucy Moses Award for Preservation. The next phase of the project includes a landscape restoration by NYCDPR to return the site to its original configuration.