PROJECTS
Conditions Surveying
Plainfield Rail Station
Plainfield NJ, 2003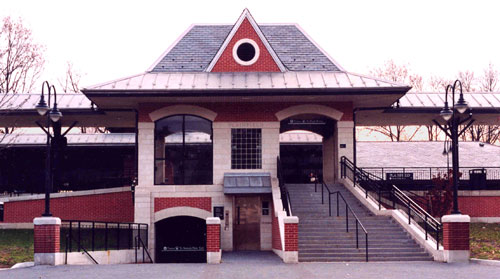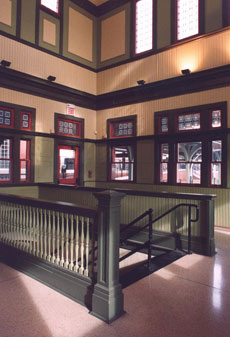 Plainfield railroad station is a landmarked complex on the Raritan Valley line in central New Jersey. It is also situated within a locally designated historic district. As part of a federal mandate the project goals from NewJersey Transit were to upgrade station facilities to comply with the Americans with Disabilities Act and to reactivate an unused pedestrian tunnel connecting the two station buildings. The design includes making the site, stations, tunnel, and high-level platforms accessible while respecting the landmark character of the property.
JHPA prepared documents to restore the historic eastbound station building to be accessible to people with disabilities as well as documents for restoration of the station's interior and exterior. The vacant outbound station had no viable use and had suffered significant loss of historic fabric through previous alterations. Our firm prepared a number of alternative restorative and new building design options. Ultimately the client and the local preservation community selected demolition of the existing station and replacement with an historically appropriate new "Pavilion" structure in a park-like setting. The pavilion was designed to reflect the grandeur of the original three-story station building.
In addition to New Jersey Transit, JHPA worked with local community representatives, and local and state historic preservation groups.