PROJECTS
Conditions Surveying
Olana State Historic Site
Hudson NY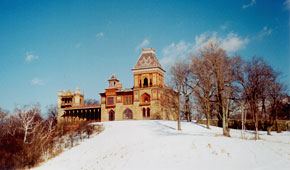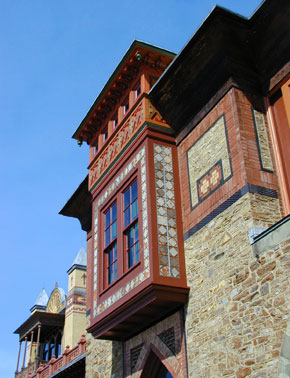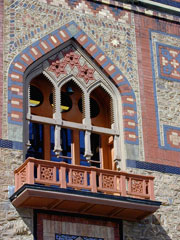 Olana State Historic Site is the historic family home of famed Hudson River School landscape painter Frederic Edwin Church. Located on a hilltop overlooking the Hudson River Valley just south of the city of Hudson, New York, Olana is considered Church's last great artistic creation. The main house and landscape, which Church designed and oversaw the construction of from 1870 until his death in 1900, is a National and State historic landmark. Today, the site is a house museum and public park run by the State of New York.
In 2001 JHPA was retained by the New York State Office of Parks, Recreation and Historic Preservation to oversee and design the exterior restoration of the main house at Olana.
The house's restoration was broken into three phases, the first of which is to repoint and repair Olana's elaborate brick masonry and restore its exterior woodwork. To conserve as much original fabric as possible, the firm first completed a hands-on condition survey of each individual brick on the building and all of its woodwork features. Other phases of work include the reconstruction of the Studio Tower and chimneys and replacement and repair of the flat-seam sheet-metal roof and built-in gutters.
JHPA has also designed restorative work on the carriage house, the main barn, and the horse barn. A reconstruction of the wagon house for use as an educational center has also been completed by JHPA.