PROJECTS
Conservation
Morris-Jumel Mansion
New York NY 1986-93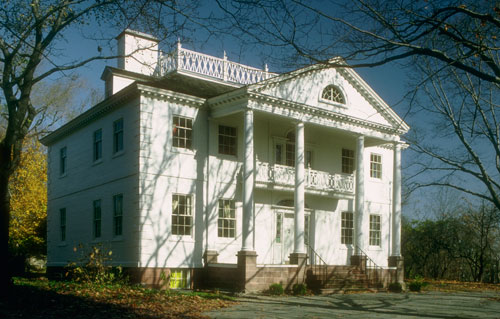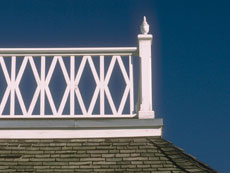 The Morris-Jumel Mansion, dating from 1765, is among the most important examples of Georgian architecture in the nation. The building features rare early examples of a two-story colonnaded portico and an octagonal wing. The wood facade is fashioned to simulate stone construction. Colonel Roger Morris built the house as his summer retreat and, with its prominent site overlooking the Harlem River and Manhattan, the building briefly served as Washington's headquarters during the Revolution. The property is now one of New York's most important landmarks.
Although maintained as an historic site since 1903, the Morris-Jumel Mansion had not seen any major repairs in almost thirty years. JHPA conducted a complete conditions survey and prepared construction documents for exterior restoration. Extensive restoration included epoxy consolidation of deteriorated wooden structural members and detailed repairs of chimneys, porches, wooden portico columns, balustrades and other exterior elements. Craftsmen replicated the original windows using traditional mortise-and-tenon joinery and hand-blown glass.
Careful planning allowed this popular site to remain open to the public throughout the duration of the project. The completed restoration received a special citation from the Landmarks Preservation Commission.