PROJECTS
Conditions Surveying
Mills Mansion
Staatsburg NY, 1994-94 and 2002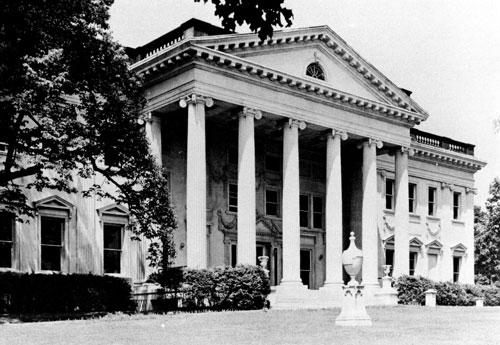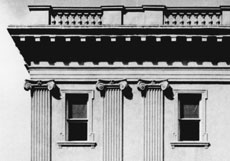 Mills Mansion State Historic Site was designed for Ogden and Ruth Livingston Mills by Stanford White of the McKim, Mead and White. Built in 1895, the mansion is representative of the austere neo-classical design that is characteristic of the late "American Renaissance."
By 1988, when JHPA began an evaluation of the structure, the terraces, cornice, and exterior decorative features had been in serious disrepair for many years. After extensive research, physical investigation, and testing, measured drawings and restoration specifications were prepared. Careful detailing and materials selection ensure that the mansion will be authentically restored to its original grandeur.
The first phase of work was the restoration of the west terrace and stairway. This work included new marble paving and replacement of cast stone components in the elaborate balustrade.
JHPA also prepared an adaptive reuse study for the dependencies of Mills Mansion, including a large barn complex, a carriage house, and several guest houses. The report evaluated the adaptive reuse potential for each building and provided cost estimates for restoration.