PROJECTS
Conditions Surveying
Luyster House
Middletown NJ, 1999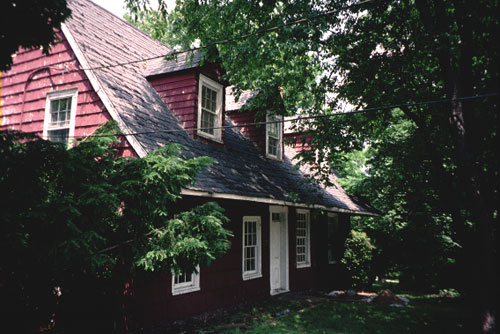 The Johannes Luyster House is an 18th-century Dutch-colonial structure in Middletown Township, Monmouth County, New Jersey. First constructed in 1718, subsequent additions were made in 1725, 1862, and 1960. The original portion of the house features a classic bell-struck eave, hay and clay nogging, and a steep gable.
Ownership of the property was transferred to AT&T and the company's expansion plans required that the historic house be relocated. JHPA was retained to provide construction documents for the disassembly, re-assembly and rehabilitation of the house.
Only the 1718 block and the 1862 wing were chosen for relocation. Documentation of the structure, both architecturally and historically, was completed prior to the partial disassembly and relocation from its original site. Additionally, JHPA prepared a preservation plan with a prioritized scope of work for repairs.
The two portions of the house were transported separately to a new site where they were rejoined and given a new roof. The house now serves as a private residence.