PROJECTS
Master Planning
John Jay Carriage Barn
Bedford NY, 2009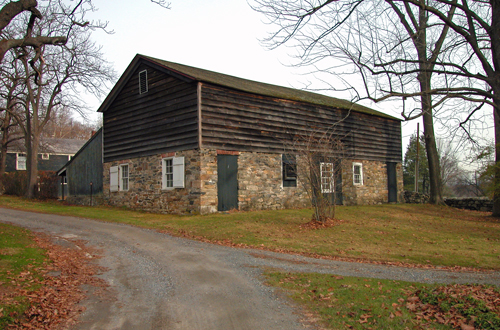 This rustic stone and timber-framed carriage barn, part of the John Jay Homestead State Historic Site, was built for the New York governor in the early 19th century and remains remarkably intact. It has been used continuously in its original capacity until recently, when the Friends of John Jay Homestead sought to restore the barn and create a focal point for the interpretive experience at the site.
JHPA was hired to survey all portions of the building and create existing conditions drawings, schematic programming diagrams, and a full set of Construction Documents for complete restoration. While most of the structure and layout were intact, the accumulation of accretions required careful documentation of the original components. Missing details throughout the structure further complicated the task of confirming the original intent and providing new elements to complete the site.
JHPA worked closely with the client and coordinate with the site's exhibit consultant to integrate the enhanced program into the restoration project. New features include a reception and orientation center, interpretive installations, a multi-media theater space, and offices for the Friends group. Construction was completed in 2013.