PROJECTS
Restoration
Hoyt House
Staatsburg NY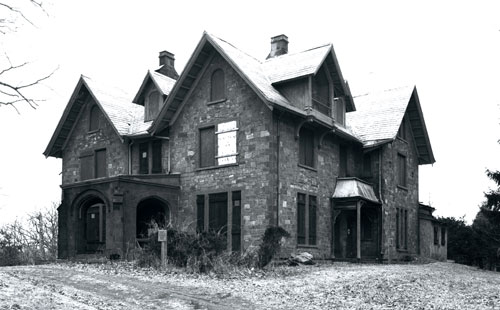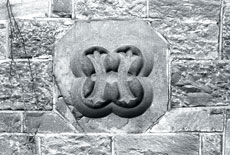 Hoyt House was designed by Calvert Vaux in 1855 in the Gothic Revival style. It was included as Design No. 26 in his book "Villages and Cottages," first published in 1857. Along with neighboring Mills Mansion, the property is owned by the New York State Office of Parks, Recreation, and Historic Preservation and is located within the Mills Norrie Memorial State Park in Dutchess County. The building is sited in an historically significant landscape and overlooks the Hudson River.
JHPA prepared an adaptive reuse study for Hoyt House and its dependencies, which include a coach house and stables, five bay garage, and cow barn. The report evaluated the adaptive reuse potential for each building and provided cost estimates for restoration. In addition, JHPA prepared an Exterior Conditions Survey for Hoyt House that includes detailed documentation of the building and recommendations for exterior restoration.
Hoyt House has been vacant since 1963 and has suffered from vandalism and lack of maintenance. Both reports will provide the groundwork for future restoration of this significant estate.