PROJECTS
Conditions Surveying
Guardian Life Insurance Building
New York NY, 1994-96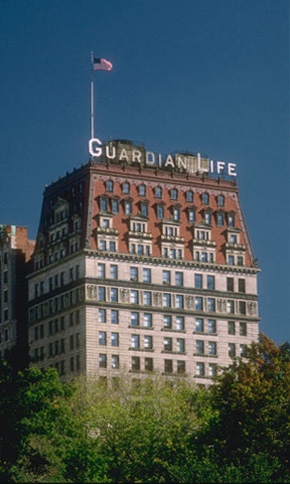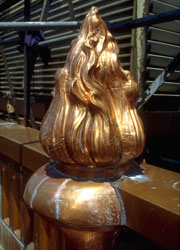 The Guardian Life Insurance Building, with its four-story terra-cotta and ornamental copper clad roof, commands a prominent site at the northeast corner of Union Square in Manhattan. The landmarked building's roof was leaking and had reached the end of its useful life. The Pokorny firm documented and conducted extensive analyses and tests to determine how the roof would be replaced with historically appropriate materials.
JHPA coordinated the technical aspects of scaffolding the entire roof area in order to inspect and document roof conditions. The firm then designed new roof details and selected appropriate new roof materials. New substrate materials were applied to ensure a weather-proof envelope. The unique and elaborate ornamental copper elements were replaced with carefully produced replicas. The firm also directed the project through the complexities of municipal approvals and the construction process.
The project was awarded the prestigious Lucy G. Moses award for architectural excellence by The New York Landmarks Conservancy.