PROJECTS
Master Planning
Greenbelt Recreation Center
Staten Island NY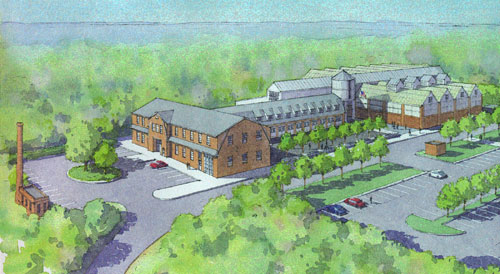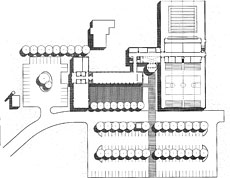 The City of New York/Parks & Recreation commissioned JHPA to study the feasibility of creating a 50,000 sf recreation center in Greenbelt Park. The location selected was the former Morgue at Farm Colony, a turn-of-the-century experiment in social medicine now designated as an historic district.
The Morgue was built in three stages between 1914 and 1931. In 1987 a fire destroyed all but the 1931 vehicle garage and dormitory. The 1931 wing was inadequate to meet the recreation center's program needs. However, the City mandated its retention along with the remains of the 1914 wing as vestiges of the historic morgue.
The proposal included reuse of the 1931 wing for small exercise rooms and day care functions. In addition, the original 1914 wing was to be reconstructed as a multi-purpose space. These two wings are highly visible from the site entrance while new construction containing larger volume spaces such as the gymnasium and pool are placed less obtrusively at the rear of the site.
JHPA completed a report documenting the architectural development of the site, existing conditions, prepared new design standards, a cost estimate, and an implementation plan. The firm also coordinated its design proposals with the Landmarks Preservation Commission staff.