PROJECTS
Restoration
Coe Hall - Planting Fields Arboretum State Historic Park
Oyster Bay NY, 1992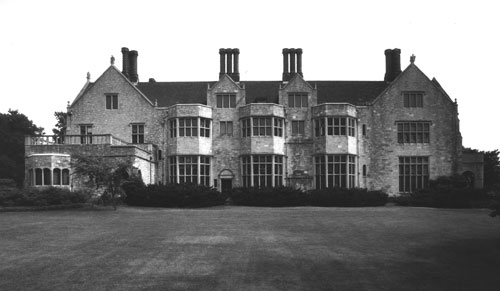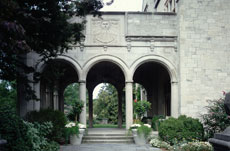 Coe Hall was designed by the firm Walker and Gillette and completed in 1921 for William Robertson Coe, a wealthy marine insurance broker. It is a premier example of the Tudor-Revival style and a remarkable example of a Long Island "Gold Coast" estate.
An evaluation of existing conditions conducted by JHPA resulted in detailed recommendations for a long-term, phased restoration program. Mechanical systems in the building were surveyed and evaluated in a separate plumbing and heating study.
The firm provided construction documents and construction administration services for stone masonry restoration at the west terrace and main entry portico. The firm has also served as a consultant for additional masonry restoration as well as stained and leaded glass conservation.