PROJECTS
Restoration
Claremont Riding Academy
New York NY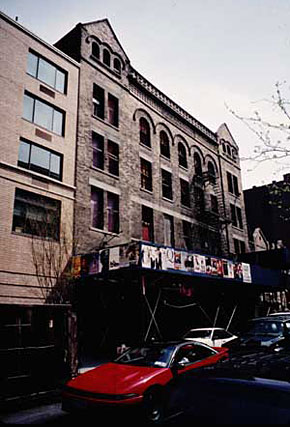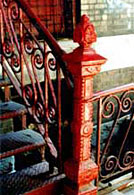 The Claremont Riding Academy, built in 1892 on West 89th Street, is currently the oldest operating stable in New York City. It is listed on the National Register of Historic Places and is a New York City Landmark. The academy gives riding lessons and will lend horses to experienced riders who wish to tour nearby Central Park.
Horses are kept in individual stalls in the cellar and on the second floor. Ramps connect these spaces to the riding ring on the first floor. Antique sleighs are housed on the third and fourth floors.
JHPA was hired to analyze the existing condition of the structure, propose repairs, prepare construction documents, and oversee construction. Exterior work included the reconstruction of parapets, brick cleaning and repointing, replacement of all windows and doors, and restoring decorative wrought iron. Interior improvements included the installation of a sprinkler system, a ventilation system, and a new electrical system.