PROJECTS
Restoration
Church of the Ascension
New York NY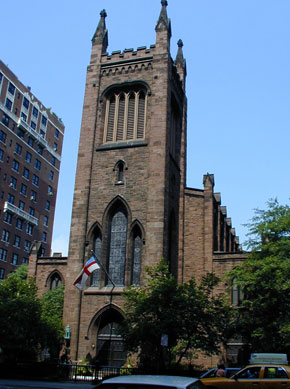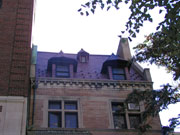 This New York City Landmark was designed by Richard Upjohn and completed in 1841. During the 1880's the church hired McKim, Mead and White to add a Parish House and to update the interior of the main sanctuary. Under Stanford White's direction, the interior of Ascension was transformed, receiving gleaming mosaic floors, a marble chancel, and a monumental reredos painted by John LaFarge.
JHPA has had an ongoing working relationship with the Church of the Ascension since 1987. The firm has completed projects ranging from restoration of the belfry louvers to complete restoration of the Church and Parish House Roofs.
JHPA prepared a preliminary survey of masonry-related water infiltration problems as part of an overall plan towards complete restoration of the Church exterior. This report served as a starting point for a detailed conditions assessment and recommendation plan of the church complex, which was completed in 2004. The Church is currently implementing an extensive fundraising campaign to address the most critical issues raised by the conditions assessment and recommendation report.