PROJECTS
Public Buildings
Central Park Shops
New York New York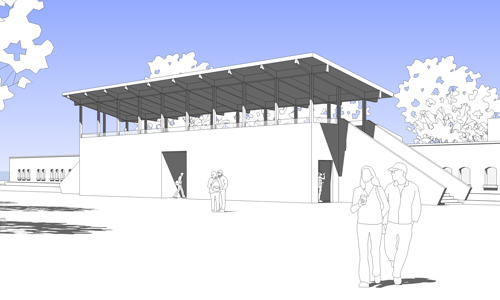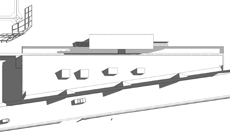 Calvert Vaux designed the 86th Street Shops building in Central Park in 1873. It was one of three buildings along the northern edge of the former Croton Receiving Reservoir and was built as part of a complex of structures intended to function as the administrative headquarters for the Park.
The Central Park Conservancy asked Jan Hird Pokorny Associates to investigate the possibilities for the adaptive reuse of the Shops building. Currently, the building is occupied by Parks Department shops that serve other parks throughout Manhattan, but not Central Park itself. The Conservancy has proposed to convert the building into offices to serve as its new headquarters, consolidating departments that are currently spread among four different locations.
JHPA assessed the conditions of the existing heavily deteriorated building and prepared a scope of work to bring the building back to its historic appearance. JHPA worked with the Conservancy to develop a program for offices and public spaces that would be necessary for the Conservancy's headquarters and created a series of design proposals that explored the benefits and drawbacks to various additions to the building. The Central Park Conservancy is currently evaluating these proposals and raising funds for the project.