PROJECTS
Conditions Surveying
Bronx Borough Courthouse
Bronx NY, 1993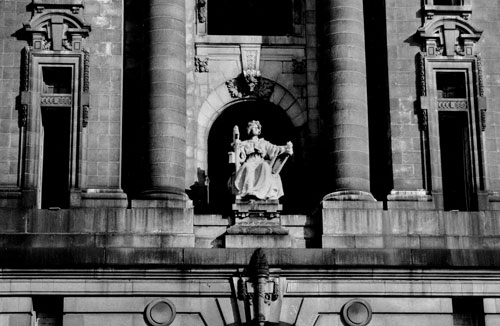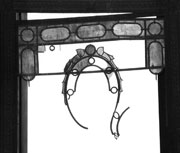 Completed in 1914, this landmarked courthouse is among the finest Beaux-Arts civic structures in New York. The heavily articulated and ornamented exterior is faced in granite, with a monumental marble statue of "Justice" atop the south entrance. On the interior, grand marble-clad spaces distinguish the public areas. Despite its proximity to one of the Bronx's commercial and transportation hubs, the building was abandoned in 1978. The exterior and interior finishes have suffered severely from disuse and vandalism.
The Courthouse is located in an area that has become the focus of efforts to revitalize the Bronx and help the borough achieve a new urban image. The New York Landmarks Conservancy retained JHPA to prepare a technical report on the Courthouse. The study examined the building's physical condition, explored the possibility of adaptive reuse and addressed issues of urban design, space programming and restoration.
The Courthouse presents an opportunity to return a significant civic structure to a position of prominence. Our study has helped draw attention to this building's potential as an anchor for the surrounding community. The report received a special mention award from the New York City Landmarks Preservation Commission.