PROJECTS
Conservation
605-611 West 111th Street Exterior Restoration
New York NY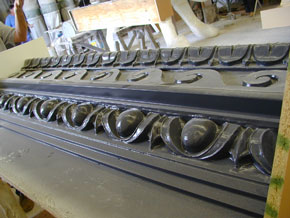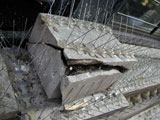 The Markenfield Apartments at 605-611 West 111th Street were completed in 1905 in the Beaux-Arts style. Like many apartment buildings from this era, deferred maintenance had taken its toll on the building's terra-cotta entry surrounds, sheet-metal string course, cornice, projecting bays and cartouche elements.
JHPA prepared a detailed conditions assessment and recommendations plan for both buildings with a prioritized list of recommendations that were the basis for the Phase 1 Exterior Restoration documents.
JHPA provided construction administration services for the restoration that include roof and flashing replacement, repointing, terra cotta and limestone replacement, and sheet metal repair and replacement. Where service life of original materials was deemed too low, new products such as GFRP were introduced allowing a reduction in weight and simplified anchorage details while maintaining the original appearance.