PROJECTS
Conditions Surveying
35-42 77th St Jackson Heights Exterior Restoration
Queens NY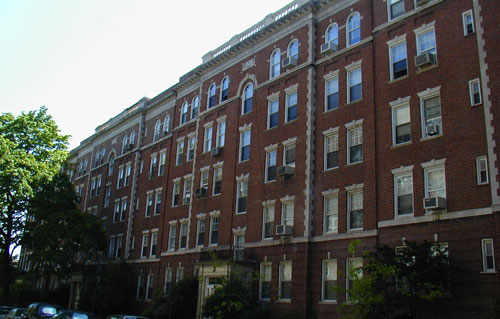 35-42 77th Street is an apartment building constructed as part of the Hawthorne Court garden apartments in 1921 in the Beaux-Arts style. Several generations worth of deferred maintenance left the building vulnerable to the elements.
JHPA was obtained by the building's board to perform an extensive conditions assessment and recommendation plan for the exterior envelope of the building. The prioritized recommendations incuded as part of this plan were essential in the capital campaign launched by the board.
JHPA prepared construction documents and provided site supervision for the Phase 1 Exterior Restoration of the building which addressed all priority one and two repairs. The scope included roofing and flashing replacement, repointing, removal of inappropriate masonry water proofing products, selective brick and limestone replacement and complete removal and reconstruction of the original decorative terra-cotta parapet.